Compacting and Granulating Machine
: KAIZHENG

: CHINA

: To be confirmed

: Sufficient
The ultimate goal of compaction is to convert the powder into particles of various shapes and sizes.

In general, it is not necessary to add adhesive, and the product is compacted by applying a certain extrusion pressure to the material. The pressure level depends on the material and it will be finally processed into certain thickness.

Kaizheng offers compact and complete turnkey systems (including electrical interlocks and interface controls) that integrate system molding units to meet your specific needs.
Compacting and Granulating Equipment is another application of roller extrusion technology. Its basic principle is to compress fine solids between two reverse rotating rollers, so that the material becomes flake or strip, which is an intermediate product, and then obtain the appropriate size through special crushing. This technology is mainly concentrated in the fertilizer industry. Compared with wet granulation, dry granulation is better even under the most unfavorable conditions, especially since wet granulation consumes a large amount of heat during the drying process.
Compacting and Granulating Machine Applied material:
Chemicals (sodium carbonate, sodium chloride, sodium sulfate, sodium nitrate, ammonium chloride, ferric sulfate, calcium chloride, casting additives, etc.)

Fertilizer (PK, NPK, potassium chloride, potassium sulfate, ammonium sulfate, potassium nitrate, phosphorus, potassium ore powder...)

Chinese or western medicine


Detergent

Polymer

Activated charcoal is used to produce coal or charcoal

Oxide (uranium oxide, chromium oxide, iron oxide, zinc oxide...)

Minerals (lime, dolomite, magnesium oxide...)

Paint pigments

Nickel dust

Clay

Dry sludge

Catalyst...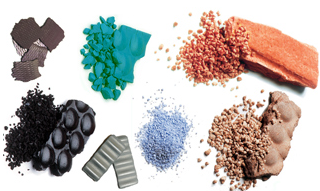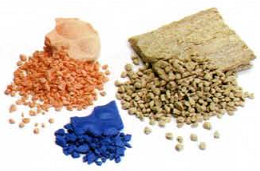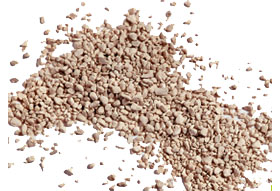 According to the required material and the final product, the main stages of the compaction-granulation process can be as follows:
A preparation unit of a powder material (crushing, screening, drying, screening).

Batching, weighing and mixing units of each component.

The well-prepared powder was transformed into thin sheets by a compactor.

The granulation screening unit transforms the sheet into particles with the desired size (special crushing and screening).
Main structure of the compactor is a pair of opposite rotating rollers, one of the roller is fixed. And another roller is moveable, and is supported on the frame through hydraulic system. The specially treated roller surface has enough strength and wear resistance. Material is compacted into sheet when it is continuously feeded through pre-loading machine into rollers.
The line pressure is a significant factor when designing the compactor. The line pressure is the pressure on the roller width per unit, KN/cm or t/cm. We have rich experience in confirming line pressure of a considerable number of materials, but for new materials, we mainly determine it by experimenting.
Compacting and Granulating Machine Technical feature:
There are two structures in the transmission part. The smaller model has motor -- reducer -- double-outlet synchronous gear box with deceleration -- two rollers; The bigger model has double motor -- reducer -- two rollers. It belongs to pure torque output.
The assembly structure of the roller press needs to be designed according to the line pressure of the granulating machine. The structure can be hot loading with large interference, expansion sleeve structure or the fixed structure. It could also be the shard roller sleeve structure if there was a special requirement.
Compacting and Granulating Machine Technical parameters:
Note: Referring to the material conditions and user requirements, the machine can be special roller granulator or triaxial granulator.